Proposal Definition Workshop
It starts with your innovative idea.
Then things get complicated.
In the Workshop we will define:
How does your idea match the Horizon Europe Call text? Can it be adapted to fit better?
Who do we need as partners to have the highest chance of success?
Who are you up against? Who else is submitting a Proposal?
We will find a way to beat them or join them!
Proposal Writing
Creating a common vision and goal of the project in the consortium
Writing a proposal is a project in itself:
What are our core strengths in addressing the Calls challenges?
How does every partner fit into the big picture? What are the dependencies/ complementary among partners?
Who will write what?
We support you by:
Providing timelines, constant feedback loops and optimizing the proposal. Producing Graphics, Diagrams and Visuals
Supporting the non-technical parts of the proposal (Impact, Dissemination and Exploitation, Communication, Financial planning and Management)
Project Management
Launching the Project Mission
Contract Negotiation support
Now the real work begins:
The Proposal was written about 12 Months ago; the Kick-Off Meeting is the first step in  getting everyone back on board, introducing project- and financial management tools to simplify mandatory EC reporting
Our Role in the Project:
Supporting management of the project so researchers can do what they do best: Research and Development (not administrative tasks)
Delivering the non-technical parts of the project: Dissemination, Exploitation and Communication
Financial reporting support up to the final payment by the EC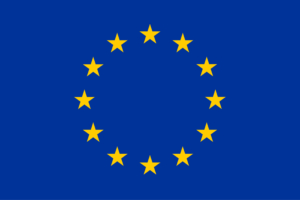 Preparing, managing and finalizing EU Projects since 2001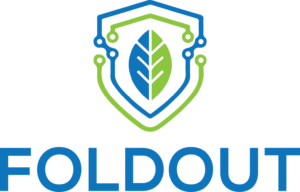 Security
FOLDOUT focus is on through foliage detection in the inner and outermost regions of the EU. The FOLDOUT platform will assist border guards by providing prompt detection of illegal activity at borders and trace the movement and routes prior to arrival in border areas
Virus guided Immuno-suppression
A new and innovative tool to quantify the activity of the immune system in kidney transplant recipients: the Torque Teno virus (TTV). TTV is naturally occurring in the blood of every healthy person and every kidney transplant recipient but it causes no disease.
Food Security
PROteINSECT evaluated insects as a novel source of protein for animal feed and to ensure that methodologies are sustainable and economically viable. As a natural component of the diets of fish, chicken and pigs, fly larvae provide a rich source of highly digestible protein.
e-Mobility
The success of electric vehicles in the mass market depends on the development of high-energy batteries at a competitive price. The objective of eCAIMAN was to bring European expertise together to develop an automotive Li-Ion battery cell that can be produced in Europe.
Food Safety
Assuring quality and authenticity in the food chain
Food Integrity "the state of being whole, entire, or undiminished or in perfect condition". Providing assurance to consumers and other stakeholders about the safety, authenticity and quality of European food (integrity) is of prime importance in adding value to the European Agri-food economy.
Eutema Research Services GmbH is a Spin-Off of eutema GmbH – active in EU funded projects since 2001